CCTV for Home and Small Business
Horizon supply and install a tried and tested system called Zip.
Why Zip
Reliable equipment with a brilliant app that allows easy viewing and
playback
No Subscription. High-definition recording and live view
The cameras can be viewed on mobile and tablets as well as a PC remotely
and be connected to a permanent monitor if required.
RING DOOR BELL:
We think it's great for a front door area and we install this product too.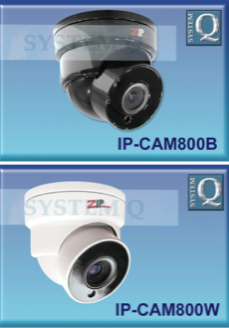 Zip High-Definition Standard System
This is a wired system where each camera has a cable back to a recorder. This is the only way to guarantee a reliable recording when cameras are external. Horizon pride themselves on a neat cable installation.
The cameras are available in either a dome or traditional bullet style in either white or black.
The recorder can be hidden away possibly in the loft or cupboard.
Can be viewed on your main TV if the recorder is placed nearby.
Systems in 4, 8 or 16 input with 10-28 days recording using the latest
265 compression
Email alert so that when an area is activated with motion an email is sent to you with a picture of the movement detected. Very good way of looking back quickly at any activity that has occurred
Night vision unto 30m
We will advise on the cameras and set up. We offer fixed view camera or a variable focus so that a certain area can be zoomed in clearly and viewed without the unwanted background images
This system is a 2mega pixel image and we also supply cameras with built in light to achieve better images in a dark area.
Standard Guarantee is 1 year, and any help needed for recovering video images or incidents Horizon will help for free too and can advise ongoing.
Typical Zip 2 camera system fully installed
£425-525 +vat
Options for increased memory storage unto 30 days
Conduit for where cabling could be sabotaged.
Black and white cabling available.
Horizon like to carry out a free survey to advise and demonstrate the Zip App so call us to make a booking.
We also offer the Zip IP (NVR ) system allowing for networked cameras and this can help with viewing an area where there's already an existing network cable.
Also the IP cameras can be up to 4K HD ( 8 megapixel ) if required for where smaller detail is of real importance.
A Zip 2 camera IP system with 5mega pixel cameras is typically £550-600 +vat
Below are the alert email images that get sent when motion is detected in a given area.